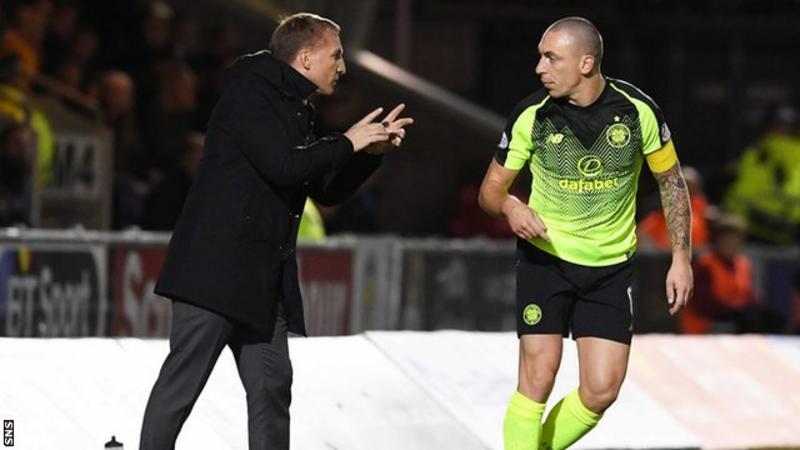 Celtic boss Brendan Rodgers said the officials did not have "one of their better games" as his side had

pic5678

a man sent off in a draw at St Mirren. The champions lost Olivier Ntcham to a second booking in the first half. It was a decision the Celtic manager described as "disappointing" in the wake of the 0-0 draw.
"Olivier had tracked back and conceded a

pic5678

free-kick just before, so I don't know if that was in the referee's mind," he told BBC Scotland.
"I think he is going across to slide in and block it, so when the guy goes down it looks like a tackle. But if you look at it again, there is barely any contact. So to get another card for that was disappointing.
"I don't like to go on

pic5678

too much [about officials]. It is a difficult game for them to manage. There were quite a few incidents tonight where their view of the game was quite different from most."